Ultra Precision Jig Grinder
ULTRA PRECISION JIG GRINDER
With Moore Tool's rich history in machine tool design, Moore Nanotechnology Systems and Moore Tool came together to develop next generation jig grinding technology. Through this partnership, an ultra-precision jig grinding machine was developed that is capable of achieving repeatable sub-micron form and positional accuracies in a wide variety of hardened steels, metals and other materials. Please click here for literature.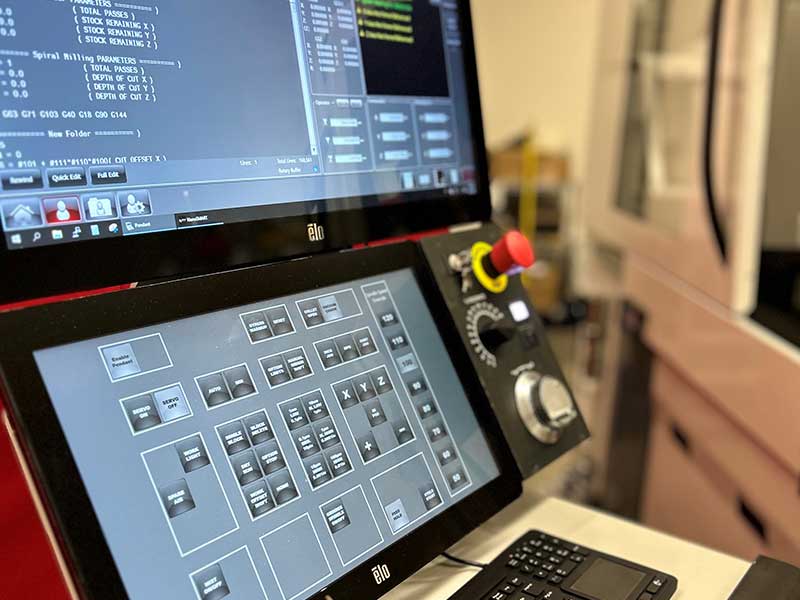 NanoSMART® Windows Based Interactive HMI Control System
Featuring a high speed 64 bit Delta Tau PowerPMAC, this motion controller is the industry's first touch / swipe gesture "smart" screen display. Three customizable 22″ wide screens are accessible by swiping left or right from the main screen. Now you have the option to easily create and save your own custom user friendly interface screens to satisfy a particular individual's preference or a specific application. 5GB program file sizes, 4X faster processing speeds, remote diagnostics and an industry leading 8 picometer feedback resolution combine to make the new Nanotech 450UPLv2 the most operator friendly high performance mid-size diamond turning system available. We welcome you to experience the difference for yourself!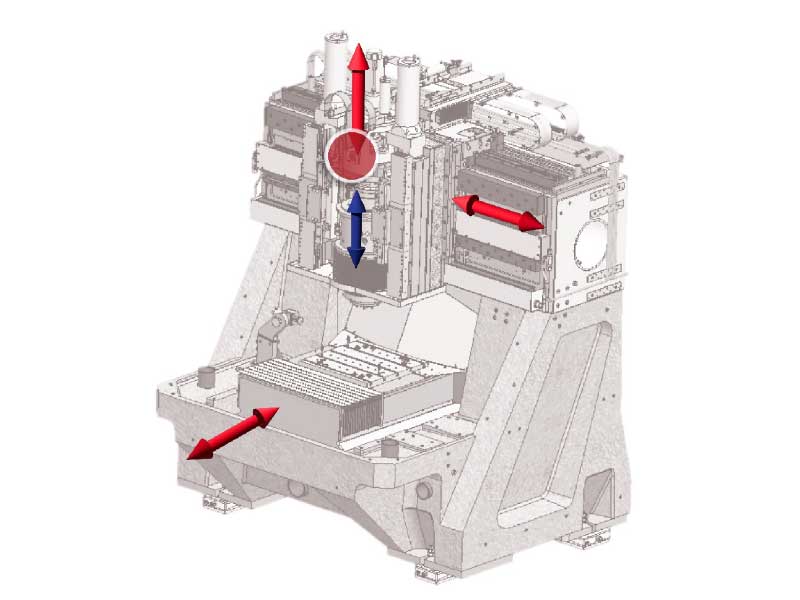 Advanced Reciprocation Axis
To enable vibration free reciprocation of the W-axis while chop grinding, both Z and W-axes are coaxially arranged. During W-axis reciprocation, the Z-axis moves in the opposing direction to the W-axis, generating a counter reacting inertia force. This innovative arrangement enables higher contouring and surface finish accuracy during chop grinding.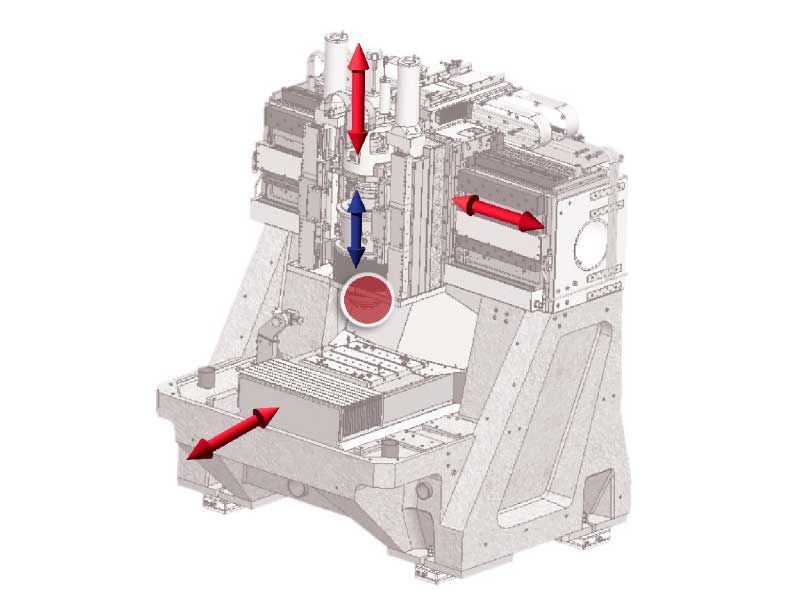 Continuous Thermal Stability

Over long grinding cycles, low thermal drift and high stabilities of the spindle in X and Y directions are achieved through thermal natural coaxial arrangement of the Z, W, and spindle axes and by implementing controlled coolant zones surrounding the spindle.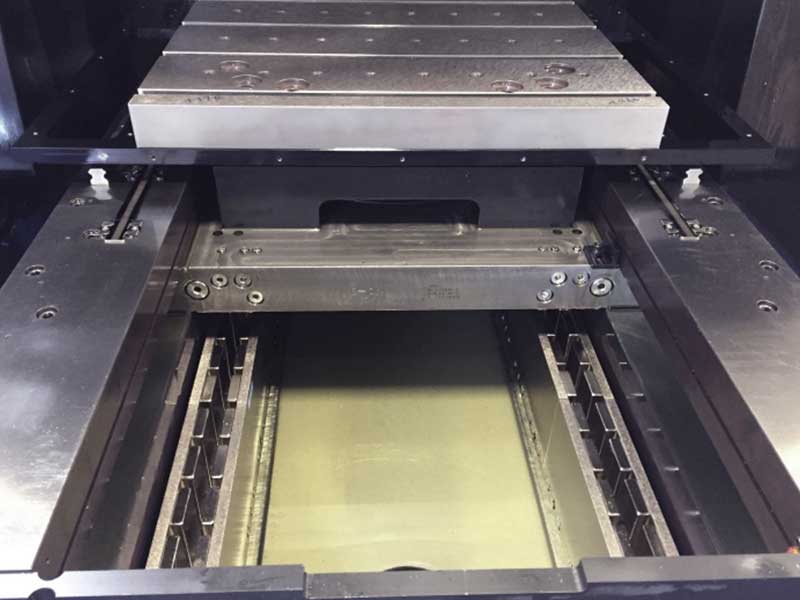 Proven Oil Hydrostatic Slide Technology

All machine axes are fully hydrostatic constrained bearing enabling ultra-precision motion accuracies during contour operations due to the friction free motion. Further, to minimize thermal influences during high acceleration and speed cycles, all critical positioning axes (X, Y, Z) are actuated through dual ironless linear motors.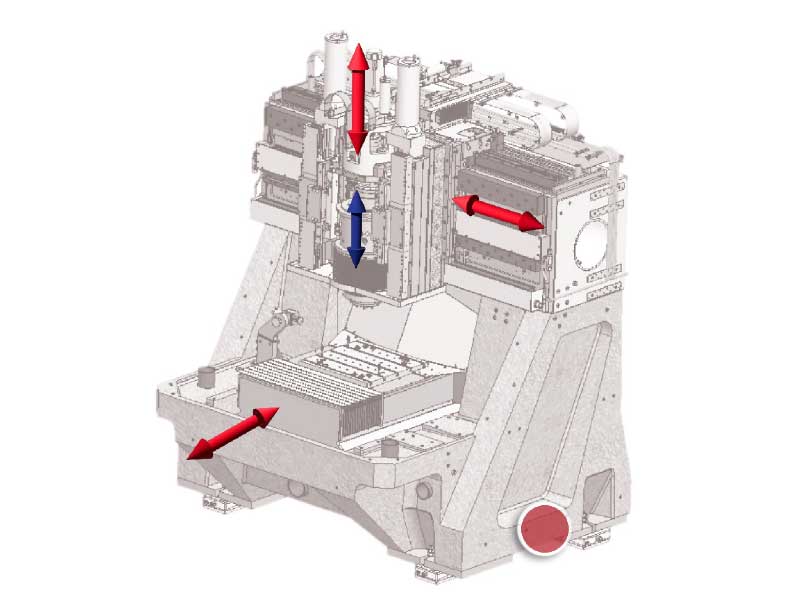 Monolithic Machine Base
The machine base, columns, and bridge are polymer cast, designed as a single monolithic structure, eliminating joint surface influences for increased static and dynamic machine stability.
M600v3 ULTRA PRECISION JIG GRINDER
60,000 RPM HIGH SPEED PRECISION SPINDLE
• The 60,000 rpm high speed precision spindle with 5 kW (1.2 Nm) of continuous power supports a large diversity of grinding applications. Combined with the HSK-E25 tool interface, high process stability can be achieved, enabling an ultra-precision jig-grinding operation.
AUTOMATIC TOOL CHANGER
The ATC magazine can hold 30 HSK-E25 tools with a maximum diameter of 50 mm and a tool length of 125 mm. Through innovative dual gripper action, a 5 second tool-to- tool change is achieved.
AUTOSIZE

A four-sided AutoSize blade enables measuring tool diameter to an accuracy of less than 0.25 microns and ensures a precise tool location relative to the workpiece.
ROTARY DRESSING
A 12,000 rpm rotary dressing spindle with a precision balanced dressing wheel insure a quality dress of your grinding wheels. An optional imbedded acoustic sensor allows the monitoring of the dressing operation.
Chop-Grinding Accuracy
Example
Chop Grinding of an 80 mm Tungsten Carbide Punch

Roundness: 0.347 μm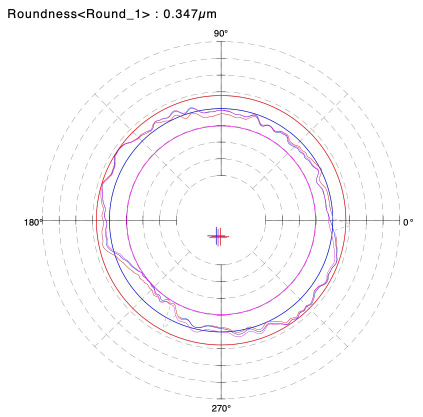 Planetary Grinding Accuracy
Example
Planetary Grinding of an 8 Cavity Optical Mold Plate Stavax D2-Steel, Hardness 54 HRC
Roundness: 0.219 μm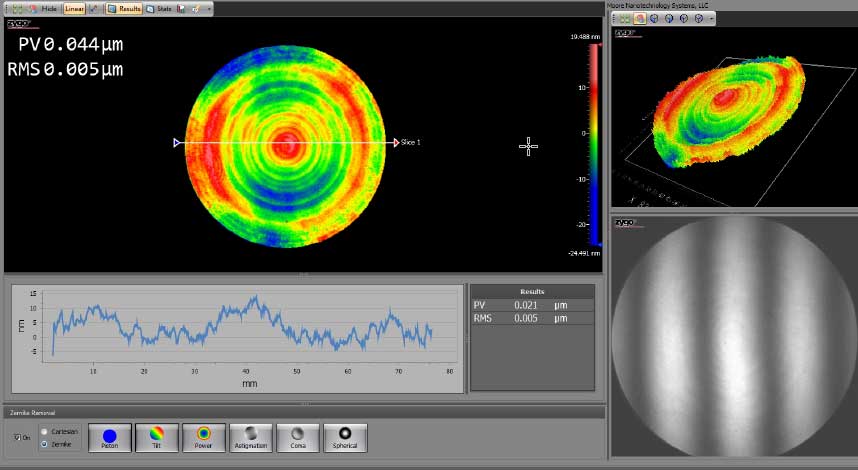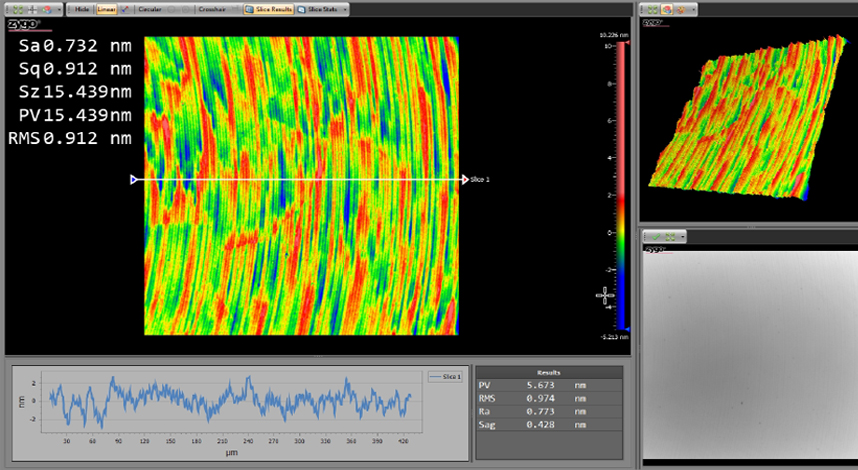 WE QUANTIFY RESULTS THE WAY YOU DO!
Always measured on the same surface, after same finish pass.
Sub-nanometer Surfaces Finishes, Sub-micron Form
Directly Off the Machine in a Wide Variety of Materials!
Diamond Turned XZ Standard Acceptance Test Part